I can't even tell you how many times I've sat down to contemplate how to buy cheap used cars. I've done my research but it always seemed like those affordable vehicles were pieces of junk. Some of them had gone through numerous accidents, while the rest seemed too old to drive in the modern age.
But I never lost hope that one day I'd be able to find the cheap used cars I was always looking for. Today I will teach you how to buy used cars cheap and how to locate reliable models. If you're interested in this subject, then keep on reading.
Are cheap used cars reliable?
It depends on the cheap used car itself. I know it's not the answer you want to hear, but trust me, it's how things work, especially below $5,000 or even $3,000.
If you want to learn how to find affordable used cars, then you should be ready for a lot of disappointment. The chances are you'll need to struggle quite a bit to locate the vehicle that is in decent condition.
But if you're on a tight budget and you can only afford cheap models, then you should know that it won't be an easy task. If you're ready to make an effort and leave pretentiousness behind, then we can continue with our discussion.
I know I started this section with slight pessimism, but I just wanted to prepare you for the struggles of the cheap used-car market. Now that I know that you are brave enough to take a risk, I'll tell you the truth: you'll find reliable vehicles even with the tightest budget.
Cheap used cars won't have the newest features or the specs that will blow your friends away. But they will still have the basic capabilities that we need in a vehicle.
These cars won't be the most attractive either, but, as I told you already, we need to make certain sacrifices here. The main thing is to look for a car that won't break apart in the first week. Good research and thorough inspection are the key factors here!
All in all, a lot of cheap used cars are quite reliable – you just need to know how to search for them in the right places. And that's exactly what we'll learn today. Let's continue and discover all the useful tips about buying affordable, yet reliable vehicles.
How to buy cheap used cars quickly?
The fastest way to buy a cheap used car is to settle for less, ask around and visit local markets. You need to be aware of the upcoming deals, as well, so that you don't miss out on a bargain.
Settle for less
If you want to understand how to find cheap used cars, the first step you should take is to be realistic and settle for less. If you start thinking about on-board radio or Bluetooth compatibility, along with attractive looks and a powerful engine, you won't be able to find anything among cheap used cars.
You need to set realistic expectations: you should be open to any offer. What I mean is that you should be willing to settle for a car that has a lot of scratches, or a vehicle that shows 200,000 miles on the odometer. The main thing is to make sure that the parts are in good condition.
Ask around
A word of mouth is still relevant and quite powerful when you want to buy a cheap used car quickly. Ask around in your neighborhood, and tell your friends and acquaintances to watch out for any affordable deals.
More often than not, private sellers, who want to make a quick sale, will try to find a buyer among their acquaintances. It's your chance to use all your negotiating skills and get a deal that you didn't even expect.
Visit local markets and auctions
It's quite obvious that you should visit local used-car markets and auctions if you want to purchase a cheap vehicle quickly. It's way easier to negotiate prices with private sellers since dealerships won't come down as much.
And if I'm being honest, open auctions are the best bet you have. You can get the cheapest price at the auction, however, it's quite risky as you might receive a vehicle that needs a trip to the junkyard.
How to buy used cars cheap online?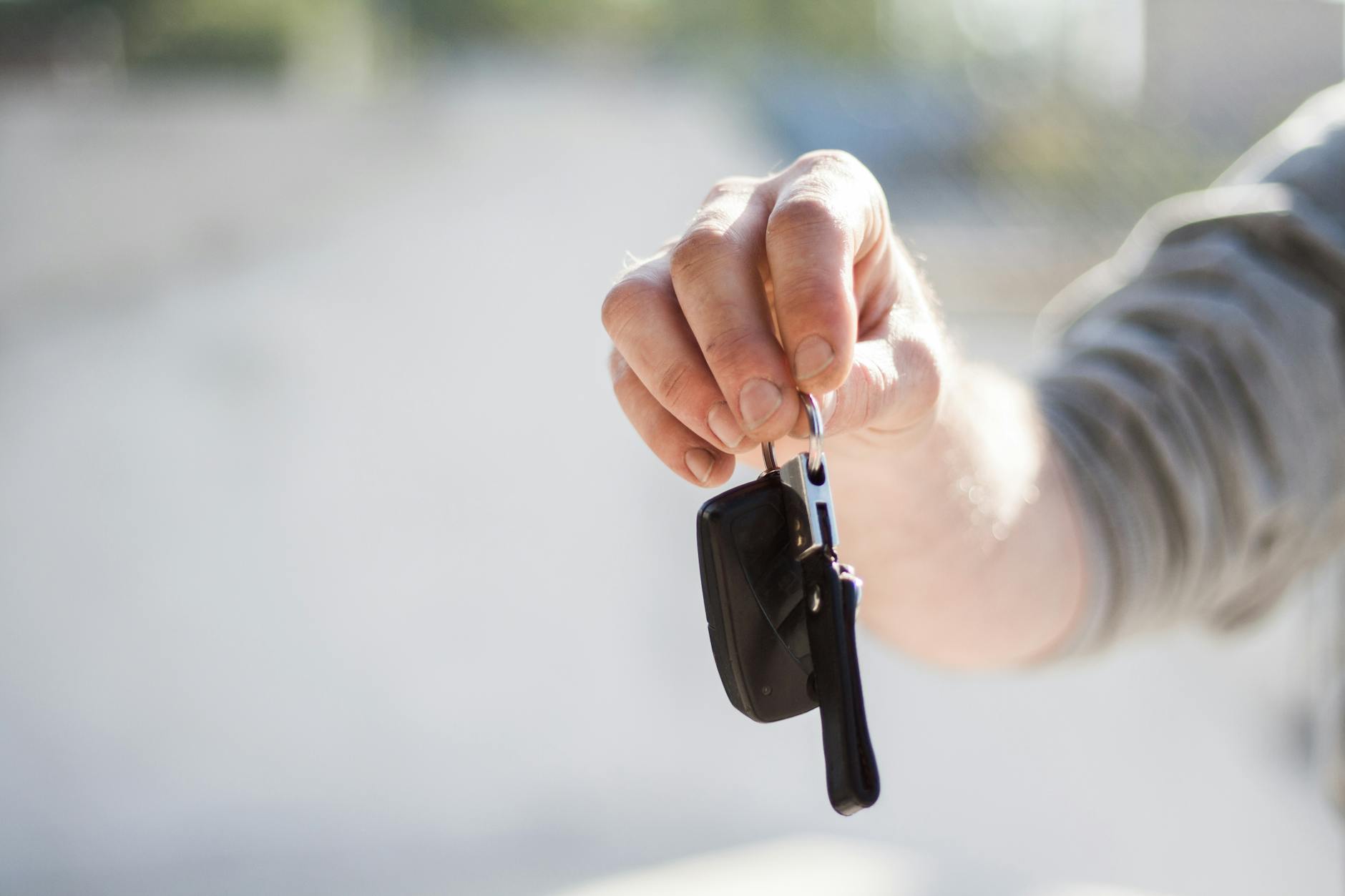 The easiest way to locate cheap used cars is to go online, select a specific price range and navigate through all the choices. You could also visit the dealership websites, but those aren't really the best place for the cheapest deals.
Since the internet has an abundance of choices, it's crucial to know how to buy cheap used cars that are reliable. Understanding which deals to check out can be quite difficult, especially if you don't have that much experience with cars.
To make it easier for you, here are the main features you should look for online:
High mileage
People usually run away from vehicles that show more than 100,000 miles on the odometer. The majority of cars are made to last well over 200,000 miles, which means that high mileage isn't always the problem. Even though it could indicate poor condition, it's not a bulletproof way to filter your choices.
When you're on a tight budget, it's reasonable to search for cars that have higher mileage and good maintenance records.
Clean and compact
Sometimes it might be a good idea to look for compact cars (maybe from Japan) that have a clean history. If a cheap used car has been through numerous accidents, the chances are it will spend its remaining lifespan at the repair stores.
Old age
A car that's more than 10-years old will probably sell quite cheaply. Don't let the age scare you – if the owner took great care of the car, you won't encounter any problems.
Double-check the history with specific websites
If you find an attractive deal online, don't hesitate to double-check its history using specific websites. Those are quite easy to find these days and they offer free services. It won't take much time and you'll thank me later.
How to find affordable used cars? – Additional tips
You already know how to buy used cars cheap, but some additional tips might help you find the most reliable options.
Ask an independent mechanic for inspection
No matter how good a car looks, it's always crucial to take a used vehicle to a mechanic and ask them for inspection. Once you find someone who doesn't have many reasons to be biased, you'll be able to examine the real condition of a car.
This means that you'll know for sure if there are certain flaws. If those drawbacks aren't big enough, you can certainly use them for negotiating a better price.
Check the VINs
Always check the VINs to make sure the cheap used car in question is "clean". Otherwise, you might get tricked into buying a vehicle that has been flooded. You should also confirm that the plates belong to the car you want to buy. It's an extra safety measure.
Filter distance and price tag
When you search for affordable used cars online, always filter the distance and price tag. That way, you'll be able to find cheaper deals nearby. You'll also avoid overpaying because you'll see the vehicles that fall into your budget.
I can't tell you how many times have I been lured into buying something more expensive just because I was too lazy to click "advanced filter". If you're on a tight budget, you certainly don't need those distractions.
Search outside your location
If you're unable to find an affordable car in your location, don't be afraid to travel further. Sometimes the deal is so attractive that it's worth those additional troubles. Don't forget to confirm the condition and history of such a vehicle.
Which cheap cars are reliable?
It's not a secret for anyone that some brands are more reliable than others, therefore, there are certain manufacturers that you should look for if you want to find a dependable cheap vehicle.
It's an extra step you can take since you already know how to buy cheap used cars.
If your budget is under $3,000, you should check out cars such as the 2010 Hyundai Accent, 2010 Ford Focus, 2009 Nissan Versa, 2006 Chevrolet Impala, 2003 Honda Accord, etc.
These are the vehicles that will probably offer great performance for the years to come. They won't be expensive to maintain as their parts are widely available.
You can check the reliability scores of these cars and you'll see yourself that they don't show any red flags. The best options are the newer models, as they will have the best features.
2010 Hyundai Accent, for example, will probably have around 100,000 miles on the clock, which is something you should be looking for under $3,000.
Conclusion
It's important to know how to find cheap used cars that are also reliable. It won't be difficult to locate an affordable vehicle that's about to die. But it's a bit more laborious to spot cheap cars that have years of remaining lifespan.
Hopefully, you'll find what you're looking for with all the tips I've provided. Make sure to pay a lot of attention to the condition and you'll certainly find a great deal. Good luck!